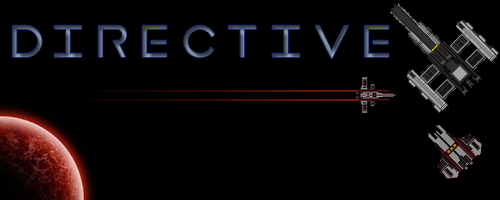 Directive
A downloadable game for Windows
Four factions vie for galactic supremacy, each with their own goals, motivations and technology. Will you get caught up in the war? As a freelance merc or pledge allegiance to a faction. Or will you play sides? Work the war for profits as a smuggler, trader, or an honest worker.
Obviously you can't do all that in the demo.
Controls :
Explained In Game
Please play in 1920x1080.
-- DEMO DAY 11 CHANGE LOG --
- Huge revamp of Damage System since DDX
- FTL Jumping now available
- Events (Dreadnaught Spawn) now implemented
- New Item Database (not fully implemented in this build)
- Persistent AI (Will fight even when you're not in system)
- No Loading Screens between Systems/FTL Jumps
Twitter : @directivedev
Tumblr: directivedev.tumblr.com
Install instructions
Download + Unzip into a folder